PLANNED GIVING
Leave A Lasting Legacy
Ensure The Future
When you include Anderson Humane in your estate plans, you ensure the future of animals for tomorrow. Your planned gift can provide the funding to create innovative, new programs that make positive connections between people and animals, saving even more animals and improving people's lives.
Save on Taxes by Giving from Your IRA
If you are 70.5 or older, giving from your IRA helps reduce your taxable income — and for those over 73 who must take a Required Minimum Distribution (RMD), an IRA gift is a simple way to fulfill it! We have invested in a secure IRA donation tool to make it easier than ever to give from your IRA and receive tax benefits. It only takes a few minutes to use and will auto-complete your paperwork for you.
We're Here To Help
Whether you give a set amount, a percentage of your estate, or one of the other options avaliable,  you will have an extraordinary, positive impact on our future.
For more information about Planned Giving or to notify us of an existing designation, please contact Dean Daubert, at (847) 697-2880 x32 or use the convenient button below to send an email.
If you've already included Anderson in your estate plans, we'd love to know about it so we can thank you!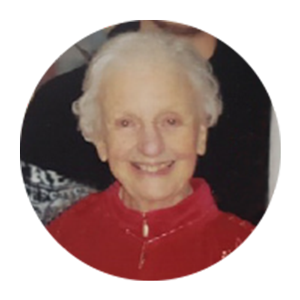 Dottie Hinze Legacy Society
Dottie's legacy began with a visit to the shelter. A retired nurse and longtime pet lover, she was deeply passionate about animals and knew the benefits of human-animal connections. ​​When Dottie passed away in 2019, a donation made from her estate allowed Anderson to purchase 124 acres of farmland, the location for our new Humane Center.
The Dottie Hinze Legacy Society is a circle of visionary supporters who have demonstrated their extraordinary commitment to Anderson's future by including Anderson in their estate plans.
​
Please contact Dean Daubert, Chief Operations Officer, for more information about the Dottie Hinze Legacy Society.